AL360 will help your team seamlessly manage and collaborate players, teams, and financials.
Manage and recruit your athletes with ease.
Agent Live 360 is the first publicly offered software designed specifically for sports agents and agencies. From tracking your current clients, recruiting new ones, keeping company expenses, invoicing, college/pro team staff rolodex, contract and files storage, and return on investment totals on clients.

Collaborative Workflow
Efficiently communicate with the rest of your agency with our internal messaging system.

Collegiate To Professional
Organize players by college or by their team. Fit for agents representing athletes at any level.

Track Earnings & Expenses
Track every amount spent on recruiting and every amount earned on commissions.
Organize all your contacts
Multiple measurable (standard/Metric)
Security of your information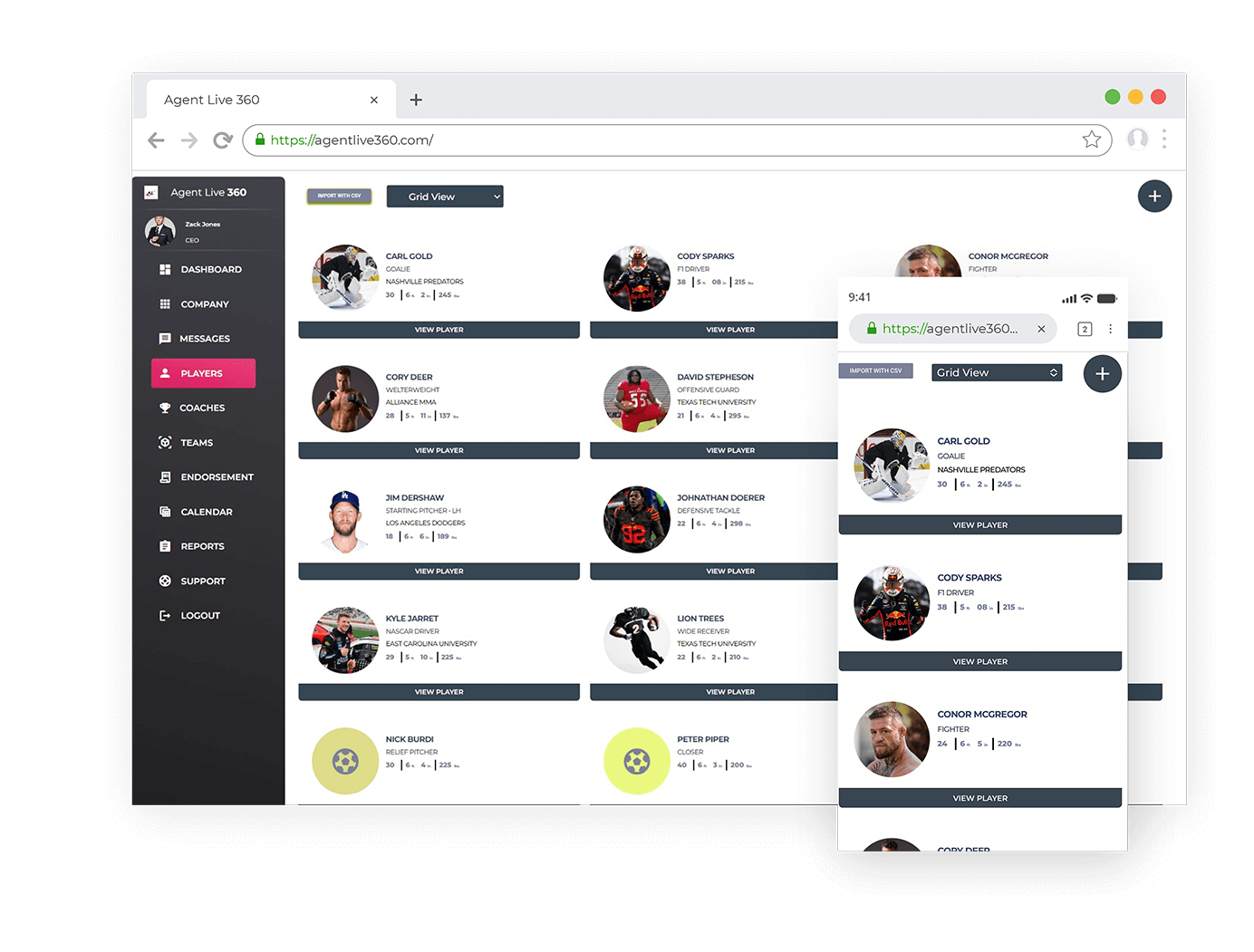 Get a birds-eye view of your players.
Whether it's managing a new prospect for your agency, or keeping a long-time client happy, Agent Live 360 will help your team stay up to date.
Effortlessly manage player earnings and expenses.
Quickly see the numbers behind your players with categorized financials.
Filtering and exports available to CSV or PDF.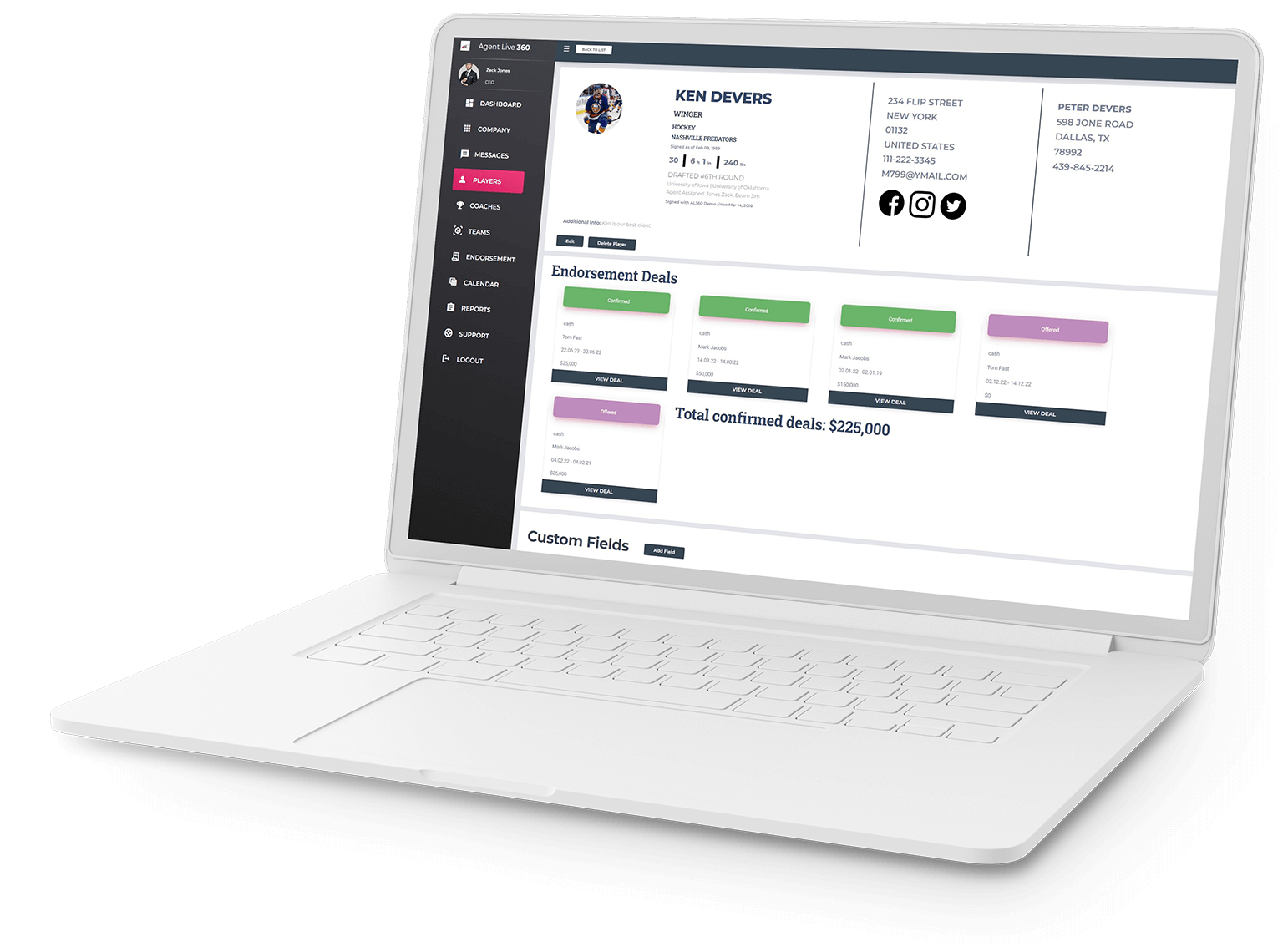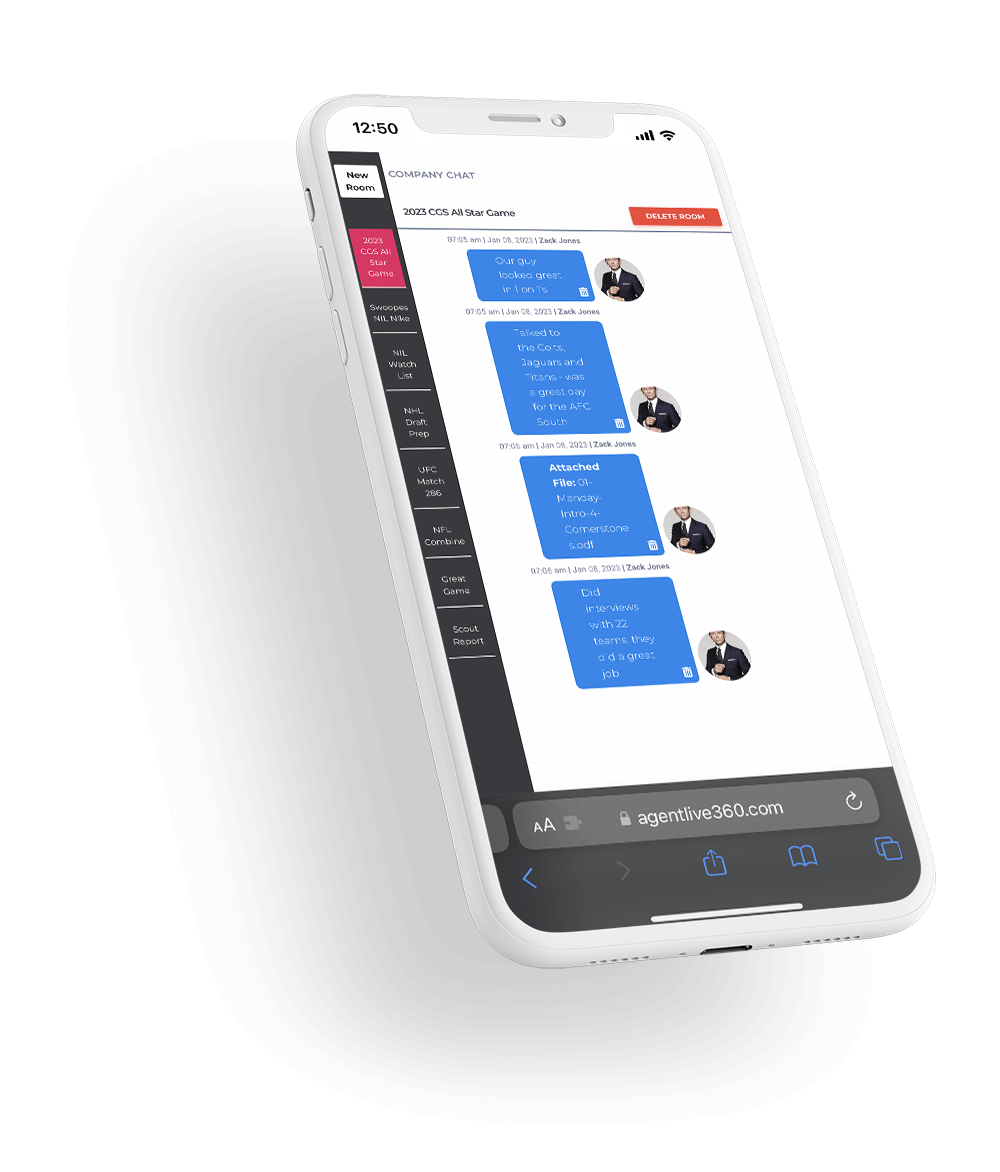 Collaborate with your team on matters big and small.
Discuss upcoming events, milestones and objectives with your colleagues through a mobile-friendly messaging system.
Keep your companies finances in line.
Agent Live 360 includes an internal invoicing system and accounting section that makes keeping track of finances quick and easy. Quickbooks API is also available for seamless transition in your accounting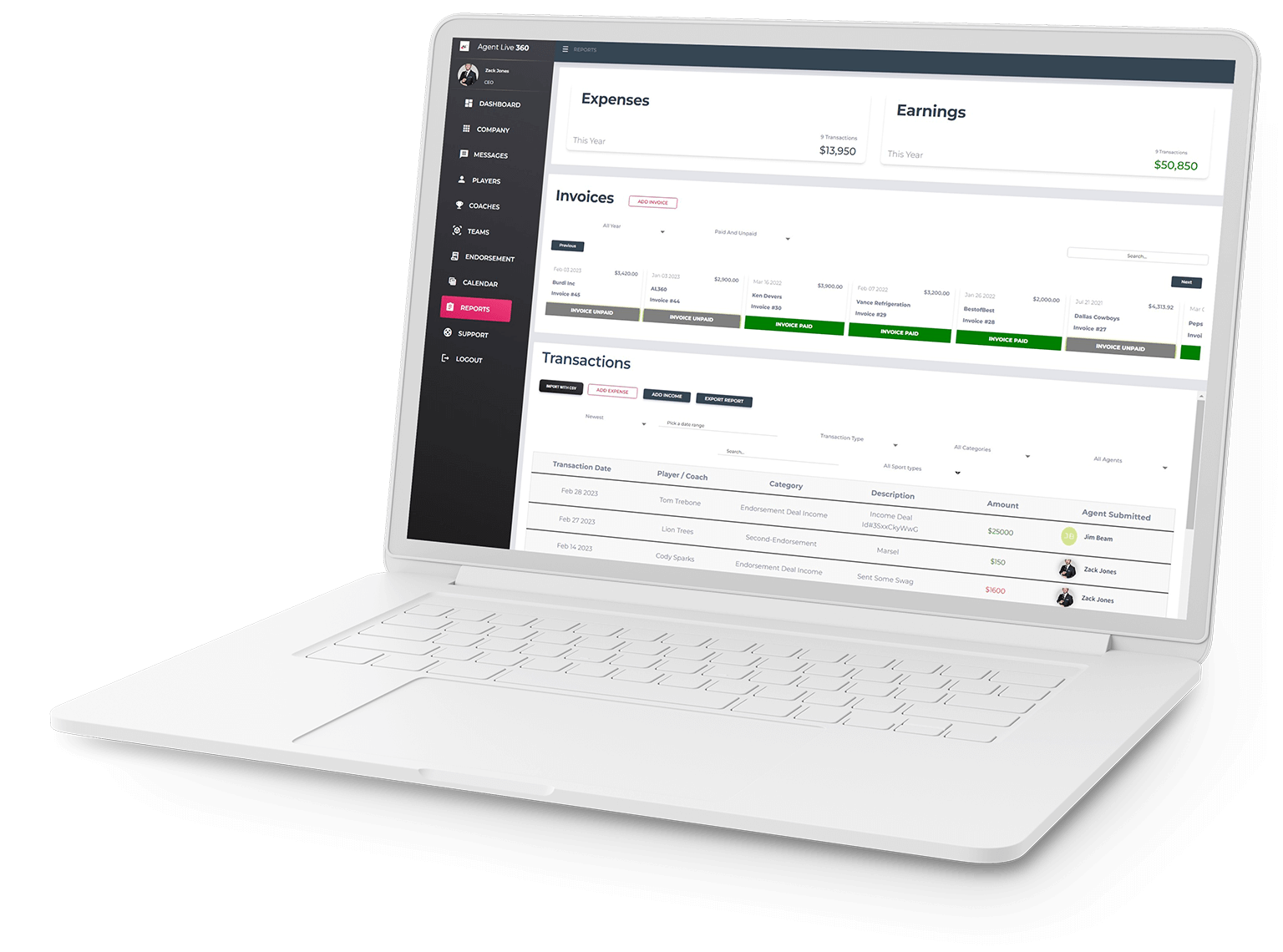 one time sign up fee for first license of $59
$58.65 monthly for each user over 5
one time sign up fee for first license of $59
$69 monthly for each user over 5
All plans include updates to software as well as unlimited data and storage.
Need a demo?
Got a question?
Shoot us a message either through the contact form or via email and we'll get back to you right away!
PO Box 279727 Sacramento, CA 95827